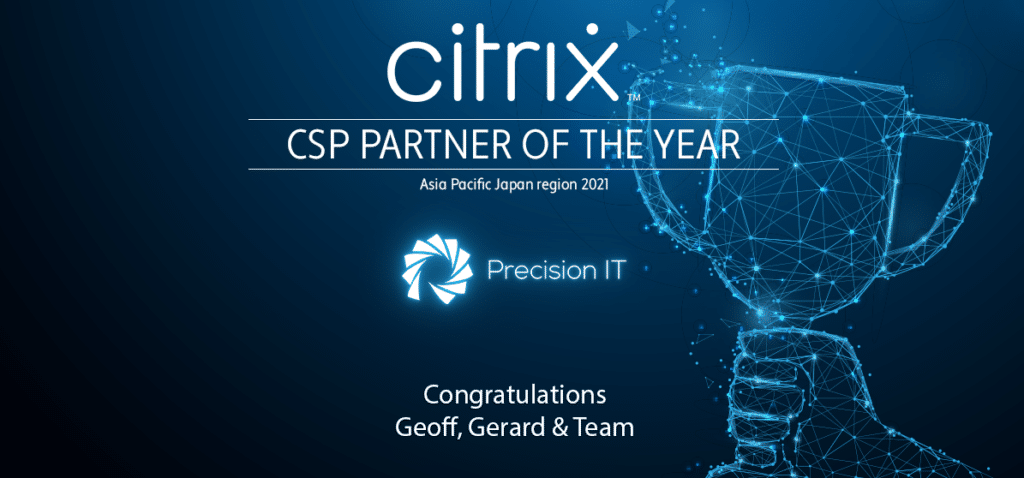 Precision IT has been named Asia Pacific Japan (APJ) Citrix Service Provider (CSP) Partner of the Year at the Citrix Field Kick-off on January 18-20-2022.
What a way to kick off the new year!
Here is a quick interview with our Fearless Leader, Director, and Co-Founder Gerard Buscombe.
So Gerard, pretty exciting news! Where were you and what were you doing when you found out about the award?
The award was announced over the holiday shutdown period, I'll be honest… I was on the beach enjoying time off with the family! I found out the morning after the awards while having a coffee!
Nothing like a beach getaway and amazing news! So, why did Precision IT receive this award?
Because we are Legends! And also, because over the last year we have had a high level of engagement with the Citrix CSP team for training, deployments, migrations to Cloud services etc. all things that greatly benefit us and our clients.
What kind of services does Precision IT offer through Citrix to clients?
We offer a number of services including Client Services, Citrix Apps and Desktops, and Citrix SDWAN. We take pride in designing, provisioning, deploying and supporting solutions that not only meet their needs but also exceed their expectations our relationship with Citrix enables us to achieve this.
How long has Precision IT been in partnership with Citrix?
11 years, we value all our partner relationships and work closely with them to ensure the best possible outcomes for our clients, we look forward to continuing our longstanding relationship and success with Citrix in 2022 and beyond.
And finally, what do Precision IT clients have to look forward to in future offerings that involve Citrix?
Without giving too much away Citrix Cloud! With working from anywhere being an expectation for so many employees existing and potential, the cloud is more relevant than ever before!
---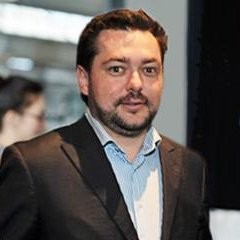 "we value all our partner relationships and work closely with them to ensure the best possible outcomes for our clients, we look forward to continuing our longstanding relationship and success with Citrix in 2022 and beyond."

Gerard Buscombe, Precision IT Director